Malaysia Property Market Outlook 2020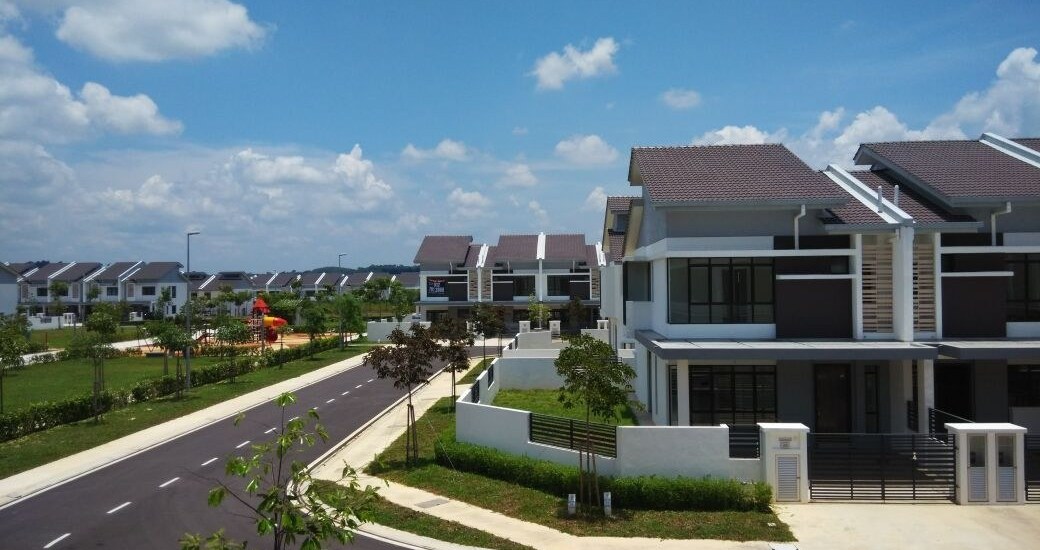 PropertyGuru Malaysia, as Southeast Asia's leading property technology company and in line with its commitment to keeping consumers informed with the latest market insights and policy updates, has taken a neutral outlook for property prospects in 2020, with glimmers of opportunity amid a trying market.
There've been targeted measures introduced in Budget 2020 to address specific issues in Malaysia's property landscape, along with scattered feel-good factors for the market, such as a positive interest rate environment.
However, mixed internal and external economic indicators, including a global economic slowdown due to US-China trade tensions as well as volatility in the Ringgit, have hindered growth prospects moving forward.
Pushing New Frontiers In Property
"The year 2020 has been positioned as a landmark time for Malaysia, with targets for high-income status and economic self-sufficiency, including an equivalent gross domestic product (GDP) of RM920 billion in 1990 Ringgit terms – what would now be about RM1.81 trillion," says Sheldon Fernandez, Country Manager, PropertyGuru Malaysia.
"With a GDP of RM1.45 trillion in 2018, we're not too far off the mark. It's undeniable that Malaysia has come a long way since the 1990s, and with Budget 2020's focus on digital transformation, it looks like we'll go even further. The Securities Commission has already registered the country's first property crowdfunding platform, and other innovations are finding their way into the industry, increasing its diversity and resilience."
Crowdfunding, rent-to-own (RTO) schemes, and financial eligibility tools such as PropertyGuru Loan Pre-Approval are solutions and alternative platforms introduced to address home ownership challenges faced by Malaysians. In particular, Budget 2020 has emphasised on RTO, with a financial backing of RM10 billion, including a RM3 billion guarantee by the government.
The RTO approach, in which purchasers can occupy a unit immediately with rental in lieu of a downpayment, is favoured by some industry analysts as it addresses the prohibitive upfront costs of home ownership for many home seekers. Others note that RTO schemes can incur significantly higher total costs compared to conventional mortgages.
Other alternative housing strategies in Malaysia include micro-housing and co-ownership. There is no single definition of micro-housing; however, it generally includes compact living spaces and communal living elements. Meanwhile, co-ownership is the practice of combining income to jointly purchase property, and is seeing popularity as a solution due to affordability concerns.
"There've been a downward trend of asking prices since 2015, based on the PropertyGuru's Market Index (PMI). The government is already giving out plenty of incentives, but it still seems as they're not enough yet to stimulate the market. Hopefully in the second half of 2020, there will be an uptick of property transactions, based on various factors such as RTO kicking in, the lowering of the foreign ownership threshold to RM600,000, as well as the wait-and-see attitude that most homeseekers will adopt in the first half of the year," says Fernandez.
His sentiment was echoed by Soma Sundram Krishnasamy, CEO, Malaysian Institute of Estate Agents, who said, "In the overall property market, transactions from the primary sector amounted to 20-25%, whereas the balance is from the secondary sector. The year 2020 should see increased sales transactions, as apart from important factors like location and pricing, the confidence of the market is now already picking up."
Home Ownership: A Contemporary Dilemma
With regard to loan financing, Bank Negara Malaysia (BNM) has seen an uptick in defaults from 2018 through 2019, particularly among those with variable income and those with properties worth more than RM500,000.
"These issues are not limited to the Malaysian property market, and are a product of increasing population pressure and decreasing land availability in urban hotspots. As more purchasers compete for fewer properties, prices are driven up, with developers catering to segments with higher profit margins," says Fernandez.
These trends are underscored by perceptions of income stagnation and rising costs of living. The Department of Statistics Malaysia's (DOSM's) most recent Household Income and Basic Amenities Survey reported the median monthly income in the country as RM5,228 in 2016, growing at a rate of 6.6% per annum. The Consumer Price Index (CPI), meanwhile, has grown at an average of 2.5% year-on-year (YoY), with an increase of 1.1% YoY in October.
With the benchmark for affordability set by US-based consultancy Demographia International as three times the annual household income, this means that the price ceiling for affordable housing was about RM188,208 in 2016. Today, this figure has been reported at RM282,000, while the average price for newly launched houses was RM417,262.
Property Provisions In Budget 2020
This disparity accounts for affordability and loan financing challenges for Malaysians, as home seekers cannot afford properties or the loans required to purchase them. There is also the demand-supply imbalance in the market, as developers gravitate towards the higher margins for luxury and high-end launches.
"The pressures driving these issues are complex and interrelated, and have been building for decades, leading to calls from some quarters for a fundamental restructure of the property industry in Malaysia. Budget 2020 has taken several steps towards addressing this, through both interim and long-term measures," says Fernandez.
"Short-term measures aimed at easing home ownership challenges among Malaysians include the Home Ownership Campaign (HOC) and Bank Simpanan Nasional's (BSN's) Youth Housing Scheme (YHS), both of which have been extended from their original timeframes."
These measures, along with the aforementioned emphasis on RTO schemes, address home ownership among younger and first-time purchasers. The HOC, as well as provisions for lowered purchasing thresholds for international purchasers, also seeks to reduce the ongoing residential property overhang.
The residential overhang is a direct result of the supply-demand imbalance in the market, as developers build properties which buyers cannot afford to purchase. It was most recently estimated at 52,666 units in Q2 2019, including 32,810 residential units, 18,186 serviced apartment units and 1,670 SoHo (small office home office) units, according to Nawawi Tie Leung Property Consultants Sdn Bhd.
In the meantime, affordable housing quotas and initiatives such as Rumah Selangorku, the Federal Territories Affordable Housing Project and Cagamas Bhd's Skim Rumah Pertamaku (SRP) are bridging the gap between consumer demand and developer portfolios.
Price Trends And Projections For 2020
Perhaps the clearest indicator of market sentiment is seen in pricing movements moving into 2020. According to the PropertyGuru Market Index (PMI) Q3 2019, asking prices for properties across the board declined in three out of four major markets in Malaysia, namely Kuala Lumpur, Selangor and Penang.
Overall, prices in Malaysia declined 0.9% YoY in the third quarter, with Penang leading the contraction with a 1.5% quarter-on-quarter (QoQ) decrease in its PMI from 94.8 to 93.4 in Q3 2019. Johor was the only domestic market which exhibited no decrease in its index; however, it also failed to showcase growth, with a static PMI of 98.5 in the third quarter.
"With the exception of Johor, these downticks in asking prices are representative of downward movements in longer-term trendlines across key markets since 2015. While asking prices aren't necessarily interchangeable with transaction prices, they serve as benchmarks for seller sentiment, and as such, point towards moderate prospects at best for 2020," says Fernandez.
Industry analysts attribute falling prices to adjustments on the part of developers to clear unsold stock and ease cash flow, along with downward pressure from the HOC. Buyers with sufficient leverage can take advantage of the current market to expand their portfolios.
Macroeconomic Factors And The Road Ahead
Mixed macroeconomic indicators also point towards a lacklustre year ahead for property. The US Federal Reserve cut interest rates three times this year, with BNM following suit in May and analysts projecting another potential cut mid-2020. These moves have the effect of creating positive interest rate environments at home, and abroad.
This is conducive to home purchases in the short term, with prospects for capital appreciation in the long run, as cheaper loans drive property prices up. In addition, an influx of interest from regional purchasers may cause an upswing in sentiment for the near future, driven by unrest in other markets such as Hong Kong as well as relaxed foreign ownership guidelines laid out in Budget 2020.
"Moving forward, we anticipate proptech and fintech to play larger roles as international trends find their way to local shores and industry stakeholders seek to differentiate themselves in a heated market. Deloitte, for example, has reported in its 2020 Commercial Real Estate Outlook that it's no longer about 'location, location, location,' but 'location, experience and analytics,'" says Fernandez.
"Accordingly, PropertyGuru has leveraged on its established track record as the region's leading proptech player to introduce innovations such as PropertyGuru FastKey, PropertyGuru Lens and Listing Performance Insights. These solutions utilise augmented reality and artificial intelligence to enhance the property journey for home seekers and agents alike, cementing PropertyGuru's status as a proptech leader into 2020."
---
(Credit: https://www.propertyguru.com.my/property-news/2019/12/184857/malaysia-property-market-outlook-2020)