Auction properties attract buyers amid expensive property market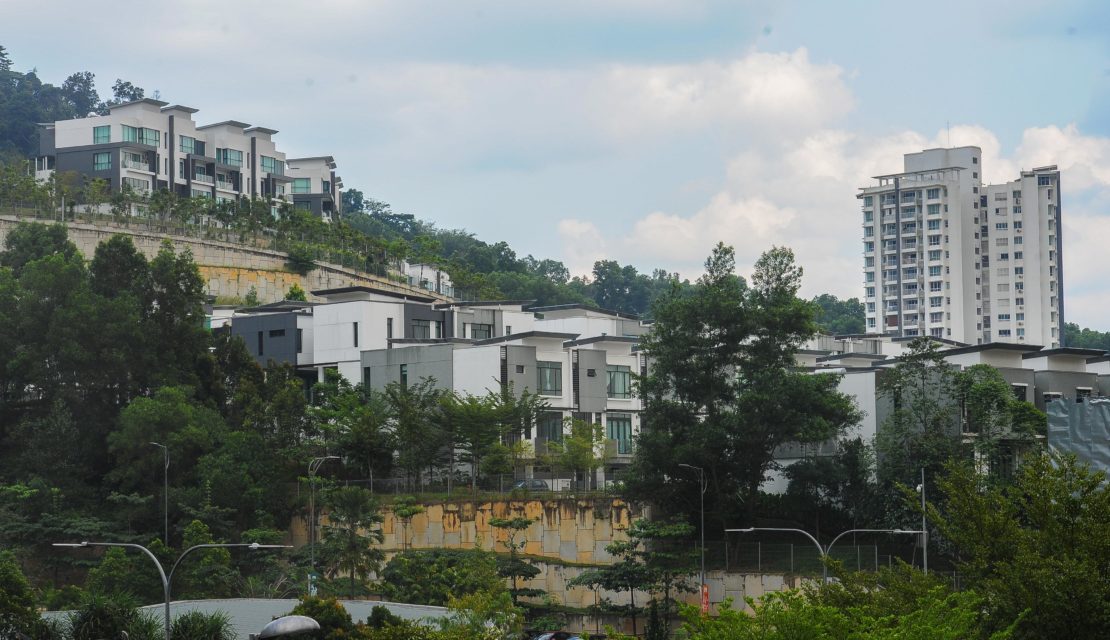 Often associated with inheritance of bad luck, auction properties — or infamously known as "rumah lelong" — are gaining traction among potential homebuyers, attributed to rising prices of residential properties, particularly in the high-end segment.
There has been a drastic spike in demand for auction properties since 2014, auction property consultant Mohd Izwan Abdul Latiff said.
He said property prices, especially in high demand areas, have shot up drastically in recent years — which did not tally with the close-to-stagnant growth in Malaysians' average income.
"Basically, those who are looking to buy properties in hot spot areas (such as the Klang Valley, Penang and Johor) are finding it difficult to buy the properties that they want," he told The Malaysian Reserve (TMR).
"People are looking for alternatives to buy affordable properties via auction as you can secure below market value deals.
"As developers continue to increase the launching prices of residential projects, the demand for auction properties rises in tandem," Mohd Izwan said.
According to AuctionList.com.my, there were 4,013 auction property listings as of yesterday, of which 73%, or 2,935 listings, were residential properties.
Houses are auctioned by banks at a price below market value when owners fail to meet their loan repayment obligations on said property.
Residential properties made up 23.4%, or RM5.83 billion, of commercial and Islamic banks' total non-performing and impaired loans of RM24.87 billion as of the third quarter of 2018 (3Q18).
This figure has grown steadily since the RM4.98 billion registered in 3Q14, indicating that a large number of properties is entering the auction market.
A quick search on the web shows that the majority of auction property listings are confined to major cities — namely the Klang Valley, Johor, Sabah and Penang.
Mohd Izwan said more new properties are expected to come up for auction in 2019, in addition to the current listings.
He said investing in "rumah lelong" allows buyers to purchase completed property projects at a below market price — though risks include legal issues, hidden costs and losing the deposit.
Mohd Izwan said there is an adequate number of affordable residential properties for sale, but buyers will need to manage their expectations versus financial capabilities.
Meanwhile, Institute for Democracy and Economic Affairs senior fellow Dr Carmelo Ferlito said the property market has witnessed an influx of high-end property projects in past years due to the vibrancy of the segment.
"Such a boom has been accompanied by high prices because of the boom itself and, secondly, because such projects were meant to be high-priced projects.
"We did not experience an acceleration of housing prices, but rather a focus in the developing of high-end projects," he told TMR.
Ferlito added that Malaysians' income levels have generally kept pace with property prices over the past two decades.
He said the defaults in housing loans can be more associated with wrong investment decisions, as opposed to a mismatch between income and the price of residential properties.
"We know from official data that household debt in Malaysia is close to 85% of GDP.
"It is improving, but the high level means that, for several reasons, people had the tendency to spend more than what they could have afforded," he said.
Ferlito added that the "long boom" favouring high-end property projects in recent years is now eclipsing.
TMR reported last month that oversupply will continue to plague the high-end property market and weigh down prices.
A weaker GDP growth this year could also put pressure on housing prices.
---
(Credit: https://themalaysianreserve.com/2019/01/08/auction-properties-attract-buyers-amid-expensive-property-market/)